Support
"The first human right is the right to a childhood" 
This is the core belief of Children Action, the Swiss foundation which has been working for more than 20 years to achieve positive and sustained change for children, young people and their families in over 20 countries.
Shared values
A common thread, entirely in line with FHT's philosophy and values, runs through the many projects in which Children Action is involved: access for all to fundamental rights, particularly in the fields of:
Health and care
Prevention and information
Education and training
Child protection and the rights of the child
Action against suicide by young people
In Switzerland, suicide is the leading cause of death among young people aged 15-29, (more important than road traffic accidents). That is why Children Action is actively working to establish support structures for young people in crisis:
An emergency telephone line and email address, together with the AiRe d'ados network which aims to improve information for professionals and for family and friends. These initiatives have enabled support to be given to more than 12,000 people in Geneva over 20 years.
Maison de l'Enfant et de l'Adolescent (Centre for Children and Teenagers – MEA)
The Children Action Foundation has mobilised donations and the many other sources of support from which it benefits to drive the establishment of the Maison de l'Enfant et de l'Adolescent. The centre, which will be located in Boulevard de la Cluse, Geneva, and will open its doors in 2023, will bring together all psychiatric services for children and teenagers, currently spread across some ten sites. More than this, the centre will also offer a multipurpose theatre, a cinema, and a radio and TV studio.
Congratulations, Children Action! FHT is proud to support you.
More information: www.childrenaction.org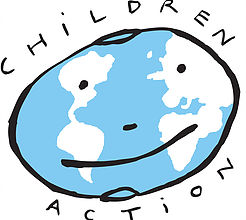 ©Image Children Action