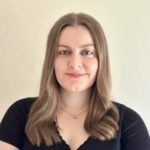 Testimonial
I would like to express my deep gratitude to the Hubert Tuor Foundation, which played a crucial role in initiating my master's journey in environmental sciences.
My academic journey began at the Faculty of Chemistry at the University of Damascus in 2014, but circumstances forced me to leave my 'home' at the end of 2015 due to political/security reasons. Immigrating to Switzerland was a fresh start, and despite the challenges, my determination led me to resume my studies in chemistry at the University of Geneva after successfully passing equivalence exams (ECUS) in 2018.
As a young Kurdish woman, I faced realities such as immigration, ethnic racism, and actively engaged in volunteering. These experiences strengthened my commitment to contribute to the well-being of people in similar situations.
That's why I chose to specialize in environmental sciences (an interdisciplinary master's), where chemistry becomes a powerful tool to understand and solve environmental problems. This field offers the opportunity to work on an international scale, contributing to improving the environment in struggling countries. Moreover, it addresses crucial issues such as the impact of climate change on global health and immigration, a topic close to my heart. I am driven by the desire to leverage this knowledge to make a meaningful contribution to environmental protection, human health, and addressing global challenges.
My alignment with the philosophy of the FHT is profound, sharing the belief that aid, mutual support, and humanity are essential driving forces to enhance our world. I have faith that, through collaboration and mutual understanding, we can truly bring about significant changes for a more sustainable and equitable future.
My heartfelt thanks to the FHT for investing in my future and believing in my ability to make a positive difference.
shakerdilan0@gmail.com