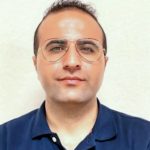 Testimonial
Receiving the Asile scholarship from the Hubert Tuor Foundation represents a pivotal milestone in my academic and personal journey. This opportunity inspires me and fills me with gratitude towards the Foundation and its commitment to education and innovation.
My path to this scholarship has been marked by challenges and obstacles as a refugee, but it has also instilled in me an unwavering determination to pursue my academic dreams. I am currently pursuing my Master's in Digital Systems and Services at the University of Geneva, and this scholarship is essential support in achieving my goals.
What deeply resonates with me about the Foundation's approach is its dedication to proactive and passionate young individuals. I share this vision of contributing to positive change and innovation in the fields of medicine, science, and technology. I commit to embodying the Foundation's values by actively engaging in the 242 community and participating in innovative projects.
Looking ahead, I am determined to use this scholarship as a springboard to academic excellence and service to society. I wholeheartedly thank the Hubert Tuor Foundation for this opportunity and pledge to honor their trust by continuing to pursue my dreams and contribute to the betterment of our world.
obayd.sadeghi@gmail.com
For more information on my experience: