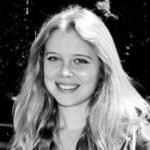 Testimonial
I would like to thank the Hubert Tuor Foundation for its financial support for my master's thesis at the MIT.
I truly think that its support will bring me an inestimable experience not only in my academic career in Science, but also in my personal enrichment. I am really looking forward to living in Boston to carry out this research project, and I would like to thank the HTF again for offering me the financial possibility of doing so. I will put all my energy into this work to acquire the best skills I can, and I am deeply convinced this master's thesis will widen the professional opportunities that I will have in my future career.
I am really happy to know I can count on the support of the Hubert Tuor Foundation because I completely adhere to the principles and community spirit on which it is based. Indeed I think that it is through collaborations and mutual help that some projects can be carried out, and would not succeed if led alone. This is why I also commit myself to actively support the Foundation from my side by increasing its visibility and maintaining its philanthropic values. I also commit myself to intellectually and professionally support the other members and partners of the Foundation in order to ensure that its heritage will be well preserved in the future.
eclerc@ethz.ch
For more information on my experience:
Internship at MIT
Photos