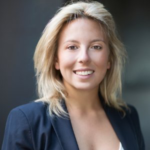 Testimonial
During my studies, I thought a great deal about my various options and the next steps to take in my career. What were the most flourishing scientific fields? What were the most cutting-edge research projects of the moment? Which universities and countries favoured which type of research field? Was it better to move directly on to a PhD, or to begin with a work placement?
At that time, I would very much have liked to receive feedback from students more advanced than me and to talk to them about their choices and experiences. That was how I came up with the idea of creating the 2day 4 2morrow platform: bringing together recipients of the FHT grant in a community network that would allow them to make direct contact and engage in proactive, relevant discussions. Thanks to my experience in English-speaking countries, I realised that in an academic career, networks and human relations are just as important as academic performance. As in many fields, and contrary to certain received ideas, the scientific field also follows this rule. Recommendations, acquaintances and the support of professors and students remain essential. That marked the beginning of 242, which today is a close-knit and unified community on-hand to offer mutual advice and support!
I am very proud of the FHT's involvement in this field and the support it gives to its 242 in the form of a grant and a discussion platform, so that students can pursue their studies, their passion and their dreams, whether for a Master's degree or a PhD.
I really hope the 242 project will be able to help many students fulfil their dreams.
tiffanytuor@hotmail.com