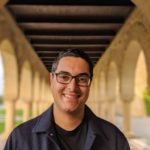 Testimonial
Automation, if properly used, has the potential to dramatically improve our everyday lives. It could preserve us from dangerous and strenuous tasks, or simply make impossible things until now become a reality. One of the major challenges to make our robots intelligent is to give them the ability to perceive and understand the environment around them. It is a fascinating challenge to which I wish to devote my studies and my career.
NASA's Jet Propulsion Laboratory (JPL) is responsible for many advances in this area, which have allowed, for example, the deployment of the Curiosity rover on Mars. It is an exceptional place to do research in robotics with many impacts on future technologies. Thanks to the generous support of the Hubert Tuor Foundation, I will be able to complete my EPFL Master with an internship in this inspiring environment. During my stay, I will contribute to algorithms that will allow a team of robots to collaborate and locate themselves in complex underground environments.
It is an honor to join the Foundation's 242 community, whose members have exciting and promising backgrounds and projects. I find myself perfectly aligned with the values of sharing, coaching, and exchange put forward by the Foundation. Indeed, during my studies, I had the chance to stand by these ideas several times, either by participating in the EPFL coaching association, or by being a teaching assistant for six classes. These experiences have strengthened my desire and motivation to continue my engagement in programs that promote exchanges and support, which are beneficial to everyone involved. As such, I will take great pleasure in helping to maintain the Foundation's philosophy of sustainable philanthropy.
Once again, thank you!
benjamin@robots.ox.ac.uk